Who's ready for some apple picking?  As we write this blog post it is near 90 and very humid, but that doesn't mean that apple picking time isn't right around the corner for us at Apple Holler.  We are picking Jersey Mac Apples and Viking Apples.
With 78 acres, 30,000 dwarf apple trees, and more than 30 varieties to choose from, we are fortunate to get an early start on having folks come out to pick apples.  Each and every apple variety is different from the other and we wanted to take this season to highlight each and every apple that is ready to be harvested.
We thought we would take the opportunity in our weekly blogs to inform you of what apples are either ready or just about ready to be harvested.  Additionally, we will share how best to use that apple, whether it is a good cooking or baking apple, how best to store it, and then give you a recipe that will work great with that apple.  Finally, we will share a healthy tip on why apples are good for you.
So let's get started with our first apples of the season, the Jersey Mac Apples and Viking Apples
The Viking
The Viking is a medium sized summer apple with a very deep dark maroon to purple color.  It is crisp, juicy and tart.  This apple has an outstanding flavor profile when cooked, and makes the perfect apple for apple cider as well as applesauce.
If this is one of the apples you will be picking, you will be able to store this apple for about a month.  Keep in mind though that when picking this apple, be gentle with it, this is an apple that will bruise easily.
Usage:
Cooking-Yes
Eating-Yes
Cider-Yes
 Storage:
You can store this apple in the refrigerator
Easy Apple Sauce
Total Time: About 45 minutes (Prep-15 min, Cook-30 min)
4 Servings
Ingredients
6 apples (Viking apples would work great for this easy recipe)
1 cup water
1 tablespoon fresh lemon juice
1 teaspoon sugar
¼ teaspoon cinnamon, optional
Directions
Peel and core apples and cut into quarters.  Place them in an enamel sauce pan with the water and lemon juice and then bring to a boil.   Once a boil is reached, turn the heat down slightly and simmer 30 minutes to break down the apples and to thicken them.
Take the apples off the heat, stir in the sugar and the cinnamon, if using.
The Jersey Mac
The Jersey Mac is an early strain of the McIntosh Apple, with a sweet, juicy, tart taste.   As one grower puts it, "Jersey Mac is a good choice for McIntosh lovers who are getting impatient waiting for the Macs to ripen."
The apple is red and round, with a firm white flesh.  Just a note on that though, the flesh will turn brown very quickly once you break the skin.  Speaking of the skin, you will find that this apple has a tough skin that you will still be chewing on, once you have already eaten the flesh.
If this is an apple you will be using for cooking, please note that the flesh will cook quickly, so if you use this as one of your pie apples, make sure you add a thickener.
Usage:
Eating-Yes
Cooking-Yes (especially pies and applesauce)
Storage:
This is an apple that doesn't store well.
Cranberry Baked Apples
6 Jersey Mac apples
1 c dried cranberries
1/2 c golden raisins
1/2 c sugar
1/2 c apple cider (apple juice or water can be substituted in a pinch)
1 t lemon zest
Preheat oven to 375°. Wash and core apples, and place snugly in a glass baking dish. Toss cranberries, raisins, sugar, and zest together in a bowl and fill apple cores when fully mixed. Pour cider in bottom of baking dish, and cook for 25-30 minutes, until apples are soft. If there is any liquid left, drizzle over apples before serving.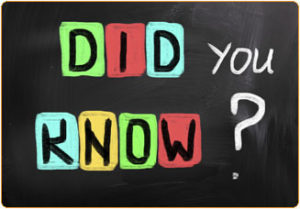 Our "Did You Know" Apple Fact
Did you know that Scientists from the American Association for Cancer Research, among others, agree that the consumption of flavonol-rich apples could help reduce your risk of developing pancreatic cancer by up to 23 percent?
Researchers at Cornell University have identified several compounds called triterpenoids in apple peel that have potent anti-growth activities against cancer cells in the liver, colon and breast.
 Earlier research found that extracts from whole apples can reduce the number and size of mammary tumors in rats.
 Meanwhile, the National Cancer Institute in the U.S. has recommended a high fiber intake to reduce the risk of colorectal cancer.
 After reading the above apple fact above,  we think a visit to Apple Holler to get an early start on apple picking, would be just what the doctor ordered, don't you?